We challenged groups of students around the country (and beyond!) to make short films about what economics means to them, and to show us a glimpse of university life.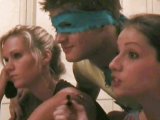 Captain Economics
University of Exeter
Our mysterious masked hero has practical advice for all sorts of people, based on concepts from economics. He also has nice, clean underpants.
4'38" View online | Download (44.8 MB)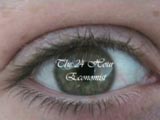 The 24 Hour Economist
University of Nottingham
Tim encounters a surprising number of economic ideas and principles in the course of one ordinary day.
4'41" View online | Download (37.9 MB)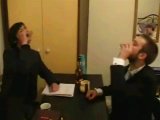 Economics, Careers and… (untimely death?)
University of Leicester
This frank commentary on university life goes backwards in time, from successful graduation back to the choice of a degree course. Tragic revelations await.
3'49" View online | Download (39.5 MB)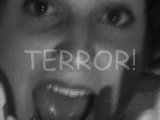 Invasion of the Planet Destroyers
University of the West of England, Bristol
When rampant waste and pollution threaten our quality of life, the Government calls for the help of… Doctor Economics! You too can join his quest.
3'00" View online | Download (35.2 MB)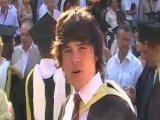 Why Am I Studying Economics?
University of Sheffield
A variety of footage shows the global reach of economic issues, and the global reach of the career of an economics graduate. At a graduation ceremony, former students discuss their plans.
3'42" View online | Download (43.2 MB)
We welcome feedback by email about any aspect of the films.