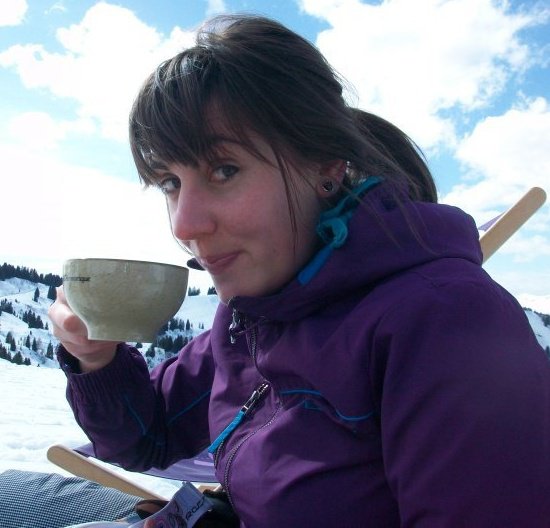 I chose Economics at University simply because I enjoyed it at A level. I realise now that, as a student applying to University I was very naive; I had no idea about different Universities and chose where I wanted to go on whether I liked the city. I chose my course because I thought straight Economics would have been boring (I was so wrong!) and opted for Economics and International Relations. Watching the A level results last week, the battle for places and the determination of students I realised that, because I didn't put myself under any pressure, (mostly because of naivety) my transition to University was very smooth.
So, I liked Bristol. This was my 'chosen' city and with A, B, C, C (Economics, English Literature, Physics and AS Maths respectively) UWE said they wanted me. My first term (and subsequently year) at University were fantastic – I lived in Halls that weren't on campus and, despite being initially disappointed, it was great. I appreciated the gentle approach we had in our first term towards University teaching. We didn't have many essays or presentations allowing us to settle into our new way of living. And I loved it. I managed to avoid Fresher's Flu but a bout of tonsillitis is the only time I remember wishing I was at home – even though I was given a constant supply of Lemsip by my wonderful flat mates.
And, before I knew it, it was Christmas time. One of the biggest surprises for me at University was attendance. You didn't have to attend (even though the rules are changing now) and I was amazed at how many people didn't. I am not a brave person and subsequently attended (nearly) all of my lectures out of fear of missing the golden nugget of information. Christmas time also revealed my first University unknown – Exams. I had 3 exams in January and I was petrified. In hindsight, I have no idea why – first year didn't count towards my degree, I attended lectures and seminars and, the few pieces of coursework I had submitted, indicated I was doing fine (did I mention I'm not brave?)
And the exams were different. Each lasted one hour and were sat within a two week period. There were seldom any past papers to revise from only the lecture's topic areas – which I soon realised were key in the revision process. In the end, it was fine. I was very pleased with my results and then, the second term was upon us.
The second term was a little heavier, with a few more essays, group presentations and coursework. I loved it. Don't get me wrong, I still had plenty of time to evolve into the student lifestyle – there was just more work then the first term. I went home during the holidays and managed my money so I only had to work when I was at home and not at University. In our second term we also found a house to live in next year- I shared with three others from my Halls. And, before I knew it, it was Easter.
The third term at University was brief. We had three weeks of lectures and then it was just the exams. Again, I was dreading them but I knew what to expect in Economics. For International Relations (IR), these were going to be my first exams, and it was much harder to know what to expect. I had spent my lectures scribbling down what the lecturer had said and the seminars discussing – I had little idea of what was wrong or right and what I needed to write. As a result, I did better in Economics then in IR – a trend that continued throughout my degree.
And that was my first year, a wonderful long summer and another year at University to look forward to.
And now? First year seems like a long time ago! I finished my degree in June – at one point I considered swapping to a straight Economics degree but was advised to continue with the IR unless I didn't enjoy it. I thoroughly enjoyed IR so stuck with it and, despite never doing as well at it; I managed to get a first. So I am happy! In just a few weeks I am about to start a PGCE course in Secondary Mathematics and Business so exciting times ahead!