An economics degree is valuable preparation for any number of further study opportunities. Many economics graduates go on to take further professional qualifications in order to pursue careers in the private and public sectors.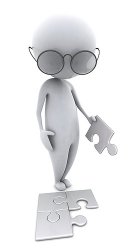 Others enjoy their first degree so much that they go on to take a master's degree or doctorate. These programmes extend the breadth and depth of the knowledge developed in your undergraduate degree. At the same time, they allow you to develop a particular topic of interest in research or policy.
Postgraduate economics is not just about writing very long essays and reading lots of books. Today, many research projects involve the use of computer databases and other technology.
Either way, we hope you enjoy whatever you study! And we just hope you study economics.