What potential employers want most is someone with motivation, intelligence, and proven ability to work. Getting an economics degree shows that you have all of those qualities.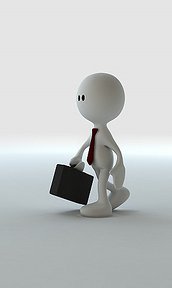 Economics graduates are employed in a range of posts which may, or may not, be related to the discipline they studied. They work in manufacturing, transport, communications, banking, insurance, investment and retailing industries, as well as in government agencies, consulting and charitable organisations.
In all these settings, employers value economics graduates' understanding of decision-making, their research and analytical skills, and their experience of viewing problems in their national and international context.
On most degree programmes, you will develop your learning, communication and self-management skills. Economics also helps you to develop problem-solving skills and encourages you to become adept in numeracy, IT and the use of statistical methods. There may also be opportunities to foster team-working skills. The awareness of opportunity cost and the ability to interpret statistical evidence are especially important skills developed in the typical Economics programme.
Overview of 2015 destinations data
Of the 267,735 UK-domiciled graduates who responded to the Higher Education Statistics Agency's Destinations of Leavers from Higher Education survey:
71.2% were in employment and 6.3% were unemployed
5.5% were working and studying at the same time
12.1% had continued with further study or training
But what skills will an Economics degree teach you?
Useful careers resources:
Our sister site, Studying Economics, provides a huge range of information on useful careers resources including job search sites and internship and placement vacancy sites. It also has information on further study.