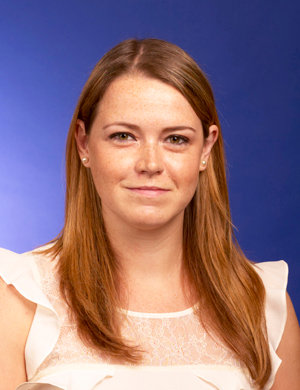 Name: Georgina Woolf
Age: 23
Degree: Economics and Spanish
Job Title: Assistant to a partner in Infrastructure Government and Healthcare – Financial Management (IGH FM)
Salary: £22000
What do you do in your job?
I'm an assistant within the IGH department in the Performance and Technology section of Advisory in KPMG. I'm just about to go and start studying my CIMA with a look to becoming a qualified business accountant. I'm hoping that I will be able to get into consultancy. At the moment I'm learning the business from the ground up helping organise teams to be in the right place at the right time. This includes travel arrangements, meeting bookings, aiding and providing materials for clients and internal employees alike.
What do you enjoy most about your job?
My job changes every day! I've only been at it for 4 weeks having only just graduated. It's fun and exciting getting involved in projects and bids. The best bit so far has to be the wealth of opportunities I have come across to develop myself. With a company as large as KPMG there is the opportunity and support to do almost anything.
How did you Economics degree prepare you for your job?
First and foremost I guess I wouldn't have been able to get this job without an Economics degree. I need to understand the nature of business in order to do my job well – I learnt all of this in my degree and I feel it will be a big asset for my future plans.
How is your Economics degree directly applied to your job?
My economics degree is applied to my job in the broadest of ways. I understand why governments make the decision they do and the factors they have to consider- invaluable in working in financial management. I understand the workings of the finance sector and how this affects business. By no means do I daily test Economic theories or directly apply my Econometric knowledge but I see the Economics I have been taught in an applied sense – the functioning of a business, particularly financial management.
Where do you see yourself in five years time?
In 5 years I see myself as a qualified accountant working in consultancy for one of the big four (KPMG, Deloitte, PWC or Ernst & Young). Enjoying life in the city of London or possibly overseas working in one of the worldwide offices.