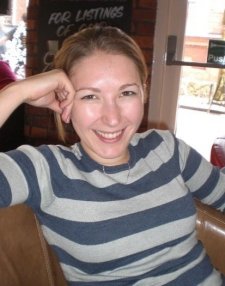 Name: Donna Stevens
Age: 25
Degrees: Economics BA (hons), Finance and Investment M.Sc (Exon)
Job Title: Associate Analyst, Financial Services specialising in retail banking, life assurance and pensions markets.
Salary: £25,000
What do you do in your job?
As an associate analyst, my main responsibility is to produce market analysis reports for the retail banking sector and the life assurance and pensions markets. This involves collecting and analysing both primary and secondary research in the form of telephone interviews, questionnaires and datasets. From the research collected I then analyse the current size and dynamics of the market and construct forecasts.
What do you enjoy most about your job?
The wide variety of knowledge and experience that I am gaining from my role as an analyst is by far the best aspect of my job. I enjoy having contact with important industry players and maintaining client relationships through telephone interviews, feedback collection from clients (including all the big high street banks) and meeting clients to discuss market issues.
How did your Economics degree prepare you for your job?
Doing an Economics degree has given me a solid base on which to build a career in the City. Having studied economics means that no matter what the conversation – from a formal setting of meetings with my boss, client relationship meeting or just a friendly social chat with colleagues – I can form a constructive opinion of the subject matter giving balanced input to the conversation using analytical skills exercised by economists.
How is your Economics degree directly applied to your job?
Economics is a part of every aspect of my job. Understanding how the macroeconomic conditions are currently impacting on the marketplace and how they will impact in the future is critical for producing solid opinions and forecasts. When collaborating with other departments I use skills from economics to aid my analysis of other departments research and knowledge. Being able to understand key statistics, research methods and being able to apply real-world economic situations to any topic is invaluable in showing my understanding and knowledge of the environment in which we operate.
Where do you see yourself in 5 years?
In 5 years time, I aim to have built a successful career as an Analyst in order to be able to work on bespoke consultancy projects for retail banks and pension providers. I hope to be producing in-depth, quality analysis which will enable retail banks and pension providers to make more informed decisions regarding their strategy for future business.