Tuesday, May 11th, 2010 by econ-network
Why will a £10 note buy you £10 worth of stuff?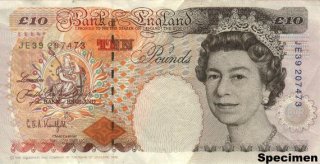 After all, it's just paper…right?
If there is anyone who should know, it's Andrew Bailey, because if you look at the bank notes in your pockets and wallets, his signature will be on all of them. Robert Peston, the BBC 's business editor, went to the Bank of England to chat to the man who makes the money we use. He examines how we got into the recent financial crisis and what you can do to protect yourself.